If there's one thing about Nashville we know, it's this: we are a little intense about our food.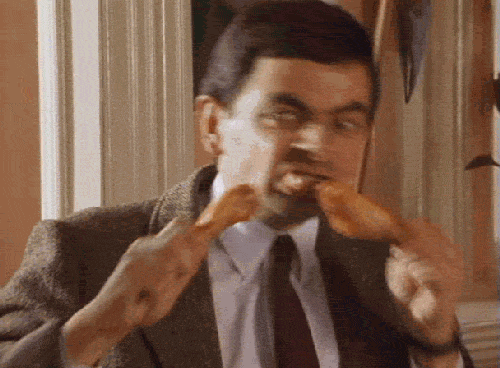 Wanna be the first one to Instagram that gluten-free steak with a kale garnish and bacon-maple syrup (we wish we didn't make that up)? Countless national publications are looking to Music City for what's hot (have you tasted our chicken?), and that means we're reaping all the benefits.  Put down that fast food and get ready to make a reservation; here's a rundown of some of Nashville's hottest new spots!
missing or outdated ad config
You're Not Dreaming – These Dumpling Are Pho Real
VIBE:
This brand new Vietnamese spot is modern but cozy, serving up exotic comfort food to the up-and-coming 8th Ave. strip.
GOOD FOR:
Small groups! Head there with coworkers on your lunch break or post-work for an early dinner with a friend.
WHAT TO ORDER:
The spring roll, banh mi, and dumplings are standouts.
NEARBY:
Love Peace & Pho is surrounded by the best of 8th Avenue. Grab a bite before a show at Zanies Comedy Club or fuel up for an antique shopping bender; the street has about a million vintage/antique stores.
Lobster Gnocchi In A Fancy, Prime Location
VIBE:
Housed in the fancy Terrazzo building in the center of the bustling Gulch neighborhood, Prima is a high class dining experience from the folks at Community Hospitality. Mediterranean and European flavors, steak, lobster gnocchi, and countless decadent dishes round out the menu with variety. Fun fact: it's the sister restaurant to the popular Josephine eatery in 12 South.
GOOD FOR:
A celebratory dinner and/or impressing your visitors.
WHAT TO ORDER:
If you're in the mood to indulge, the lobster gnocchi is a must.
NEARBY: 
The Gulch is growing like crazy, y'all. Station Inn is a killer venue if you like bluegrass, and you can catch indie pop/rock acts at the nearby Mercy Lounge.
Indian Food In A British Pub From A Celebrity Chef
VIBE:
This British pub-style space is situated on the ultra-hip 12th Ave. North and slated for a Nov. 18th opening. The fun part? Indian food is the menu staple. This much-anticipated restaurant comes from the brilliant mind of Maneet Chauhan, celebrity chef and judge on Food Network's Chopped, so you know it's going to have a cool city vibe.
GOOD FOR:
An out-of-the-ordinary date night with your culinarily adventurous lady/fella!
WHAT TO ORDER:
The actual reviews have yet to come in (since it hasn't opened yet), but we've seen the menu! Expect some awesome British-style curried pies that will change daily and a unique take on Chicken Tikka Masala.
NEARBY:
12th & Porter hosts awesome local acts if you're feeling musical. If you want to take in some visual art, pay a visit to Nashville's cultural hub, The Frist!
Hot Chicken Feast & Classic Barn Decor
VIBE:
There are a lot of hot chicken joints in Music City, but not many look like the outside of a barn.  Their Tennessee pride is on display, from the neon signs to chairs that look just like grandpa made 'em.
GOOD FOR:
College football watchin' and hot chicken & waffles eatin'. It's also family friendly, so take the kids out for some fried chicken! Because you're not like a regular mom…you're a COOL mom.
WHAT TO ORDER:
The smoked chicken pop-over or the hot chicken po'boy (or both; only God can judge).
NEARBY:
This is also in The Gulch (we told you it was growing like crazy), so pay a visit to Station Inn for ice cold beer and bluegrass. If you need some coffee to get you out of that food coma, head to Bond Coffee Company.
If You Like Your Coffee Super-Hip, You're Golden
VIBE: 
Ah, the age-old question: If a coffee shop opens in a neighborhood and a hipster doesn't instagram it, did it actually open? Luckily, we don't need to know the answer to know about the existence of the second location of the wildly popular East Nashville spot,  Barista Parlor. Super hip with a lot of places to settle in, and a really pleasing/patriotic color palette – red, white, and blue!
GOOD FOR:
First of all, your Instagram Klout score. Take your laptop or a book and camp out for a couple rounds of java.
WHAT TO ORDER:
The biscuits and homemade pop tarts are to die for, and you can't go wrong with any of their coffee beverages. Don't be intimidated by the vague menu – the baristas are happy to answer questions.
NEARBY:
Go on an Instagram bender (we know you want to) and check out the new Music City Pizza mural on the 12th & Porter building. A stone's throw away!
Hungry yet? Us too! Make sure you grab Wannado for all your Nashville needs: from exclusive dinner deals to live music to happy hours, we've got you covered. We'll see you at the dinner table, y'all!