Wanna Drink Happy?
It's almost 5 o'clock, champ.
There are a lot of things that make us happy. Children's laughter. Sunny days. The sweet aroma of an Imogene + Willie candle. The euphoria that comes with being able to snag a table at Frothy Monkey on a busy Saturday. A nice pair of slacks. One thing that makes Nashvillians supremely happy? HAPPY HOURS.  In a city where almost everyone you know is a "mixologist" (not just a bartender y'all – it's an art), there is a plethora of drink specials just waiting to be had. It can be hard to keep up with what deals are where! We have them listed in Wannado, but we thought we'd outline some of our faves. So raise your glass (or most likely, your mason jar)…Wannado is bringing you the best happy hour deals in Nashville:
missing or outdated ad config
Make-It-Work Monday: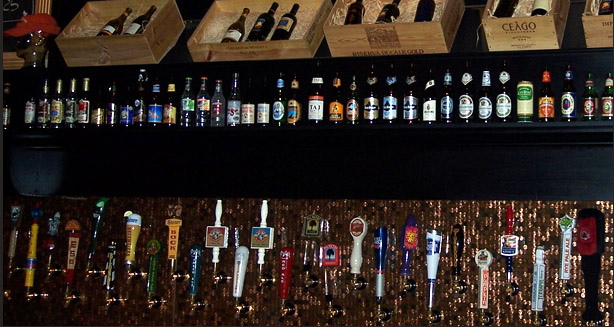 Even Garfield would enjoy a Monday at Flying Saucer.

WHERE:
Basically on the side of the Union Station Hotel downtown (near Nashville Symphony)!
DEAL:
Yes it's Pint Night, and the feelin's right. Do you know what you can get for $3? Not much these days. A grande coffee with NO extra pumps of vanilla at Starbucks. Scotch tape (not the heavy-duty stuff). A mini inflatable Christmas elf (okay, that's kind of cool). At Flying Saucer, you can get a pint of the best beer in the city. The selection seems endless, and the whole bar is filled with all different kinds of beer on tap from wall to wall! That means you can have a group of 4 and walk away with a tab of about $14 total (#math)…if you stick with just one round! If you're hungry, we highly suggest the soft pretzels to go with your cheap/excellent beer selection. And if you don't order the cheese sauce with it, we just don't feel like we know you anymore.

VIBE:
Flying Saucer is the perfect combination of chill and festive. You can hear your friends talk, but there's also a communal vibe that encourages mixin' it up with your fellow beer bargain lovers. Been wondering about the saucers all over the walls and ceiling? You can have one with YOUR name on it! All it takes is joining the Beer Knurds club. You try 200 different kinds of beer (they mark it down every time you do), and you get your very own saucer on the wall. So…get on that Pint Night deal if you want to be immortalized.
---
Tuesday Two-fers:
Pizza and beer for a bargain: The American Dream.
WHERE:
The incomparable 12 South 'hood.
DEAL:
This deal is a Nashville favorite, so be ready for a bit of a wait. Is it worth it? 10000 percent yes. Tuesday nights in Nashville are particularly celebratory, and we don't really know why. Maybe because we are a town full of music-lovers and Tuesday is release day? We digress. Mafiaoza's has the perfect deal for all your weekday partyin'. All day long you can get 2 for 1 draft and bottled beers (if you like a good dark beer, ask your server about the beer that tastes like whiskey). You can get double pours of liquor till 10pm (if you go full cocktail, try the Angry Orchard Martini). Here's the kicker: you can get 2 for 1 slices of PIZZA till 9. That means you get two delicious slices (and their slices are HUGE, y'all) for less than a meal at McDonald's. Heaven on earth.
VIBE:
This place gets packed on Tuesdays. Like, really packed. In our humble opinion, that just makes it more fun! Bring a big group of friends and chat the night away while you chow down and drink up. Also, since the beer flows, you can spot many a customer doing what is affectionately called the "Mafs Trot" – aka a frequent visit to the restroom. Mafiaoza's is a big ol' love fest on Tuesdays – come be a part of it!
---
Wino Wednesdays: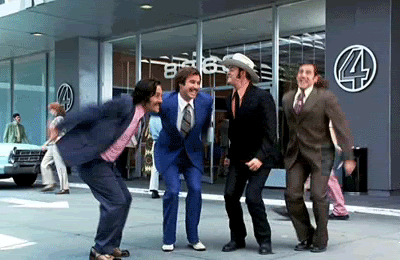 I had the (wine) of my life, and I owe it all to you.
WHERE:.
There's one in East Nashville and one on Division Street in The Gulch (with a beautiful patio for the warmer months).
DEAL:
Don't whine about that mid-week struggle – wine about it (that pun was most definitely intended). Rumours has great deals on wine all week, but Wednesday really shines. Why? Sorry fellas, but the deals continue past 7 for the ladies. What can we say? Girls just wanna have fun. The multi-gender deal is 4pm-7pm and includes: $5 glasses of wine, $3 draughts, and $6 house spirits and cocktails. Their small plates are excellent, too – check out their soup of the day! It's always on point.
VIBE:
Rumours feels like a visit to your classy Californian aunt's villa. Basically, you can pretend like you were in the movie "It's Complicated" here (and spoiler alert: it was not complicated – the main plot line was Meryl Streep and Steve Martin remodeling a kitchen, and we loved it). Bring your gal pal or your bro that enjoys the finer things and catch up on life over some fine wine!
---
Thirsty Thursdays:
Livin' large with our margs.
WHERE:
East Nasty, y'all. Near Silly Goose and Jeni's Ice Cream (great for a post-queso treat)!
DEAL:
Nashville's worst kept secret: Rosepepper Cantina has the best margarita in town. People rave about it. Someday there is probably going to be some episode of My Strange Addiction where some devoted Nashvillian tries to legally marry it. Our love knows no bounds. But did you know you can get one on the cheap? From 4-7PM, this place brings us the following deals: $5 house margaritas, $5 wine, $7 top shelf margaritas, $8 patron, $3 Dos Equis Amber, and here's a big selling point: a $5 VAT of queso and $5 quesadillas. So…is it 5 o'clock yet?
VIBE:
Rosepepper is (how can we put this?)…ferociously decorated. Try finding a space not filled with a picture or cantina light – we dare you! But that's what we love about it; they fill everything up to the brim, from their wall space to your margarita glass. Slide into a booth under those multi-colored lights and soak it all in – then wash it down with some queso and tequila.
---
Finally Friday:
Happy Hour at Etch
Pre-game your Friday with some Duck Confit.
WHERE:
Downtown on Demonbreun!
DEAL:
Etch is delicious and slightly on the pricey side. Been wanting to try it? Come to happy hour! They've got $8 small plates (try the pork belly and thank us later), $5 featured wines (go for sparkling if you're feeling sassy), $4 beers (you HAVE to order the one called Turtle Anarchy, even if it's just for the name), and $6 cocktails (get the Mrs. Robinson and then sing the song all night).
VIBE: 
Planning on hitting Broadway for a night out? This is the perfect, classy pre-night on the town fare! Relaxed but upscale. You can sit at the bar and watch the amazing dishes being made in the open kitchen. Why wouldn't you want a front row seat to all their culinary creations in the making? Bring a date or one friend and enjoy a cocktail!
---
So come on Nashville – get happy. Wanna check out more of the best happy hours in the city? Wannado has you covered! Download Wannado, check out the "Explore" tab, and find your favorite drink specials listed by neighborhood. We're just looking out for you guys.
– Your local guide.